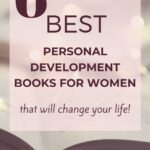 You know, 7 years or so ago, when I realized that my life was slowly starting to sink to the bottom, I did something that I had stopped doing years ago. I started reading books again. But this time he knew he needed something more than Stephen King. I started reading personal development books for women.
(This post contains affiliate links so if you make a purchase I make a small affiliate commission disclosure)
I honestly believe that the first step to personal growth or self-improvement is to recognize that you need help and that you can no longer do it alone. I had finally sunk to the bottom—hit rock bottom, that is—when I realized it was time to speed up my healing.
I devoured YouTube videos, I listened to audios and read a lot of self-help books. I also read many free mini guides online "sign up now for your free xyz guide". Some of them helped, many didn't.
If you love listening to motivational videos, you might really like my YouTube channel, Women Blazing Trails. Click here to watch this video and to have an idea of ​​what I do! Don't forget to hit that subscribe button while you're there!
Do self-help books work?
Many people think that self-help books are a waste of time and money. They don't think they work. I totally get it.
But don't discount the power of them either. Most of the authors of these books have been through some serious trauma in their lives. They were not born with silver spoons in their mouths.
Some of them even hit rock bottom, like me. Maybe even like you. Maybe you're still there. Maybe you can't afford to buy books. right now.
I couldn't. But I got to a point where I couldn't afford not to buy them either. I found the money. I bought the books. I changed my life.
At one point, I never really believed that self-help books could help me. I thought that was a bunch of bullshit, to be honest. Until I bought the first one. It was at that moment, I totally understood then. The writers of these books don't just want your money. They really want you to have a happy life.
I appreciated your sincerity. She needed it.
So do self help books work? YES! If you apply yourself and make them work!
You must first love yourself before caring for others.
Many times we put the needs of others before our own. We are people pleasers. We do everything for others, except for ourselves.
And then you find at the end of the day that you are mentally and emotionally exhausted. The hard truth: we did it to ourselves. Sorry, not sorry, but that's a fact.
We forget about our own well-being. I have breaking news for you.
You are more important than anyone on the planet
Read that again. And again.
Why is it so hard for us to believe this? What about our families and our children and our spouses and and and… aren't they the most important people?
No. I mean, yeah, they're important too. But not as important as you.
If you've pushed yourself to the limit trying to make everyone happy, what good are you to anyone at the end of the day, especially yourself? Don't you think you deserve happiness?
And please don't tell me you're happy serving everyone but yourself. I do not buy it
Yes, helping others makes us happy. But to have full fulfillment and satisfaction, the icing on the cake, if you want, you need to be on that 'people you make happy' list.
Plain and simple.
You need to work on yourself and your own happiness. We should all strive to have personal development goals to be a better version of ourselves, not just for ourselves but for the people around us.
Otherwise, you will be exhausted and empty.
What are the best self improvement books?
In fact, I get asked this a lot. "Iva, what are the best self-improvement books"? That is probably one of the reasons why I decided to blog about it and share what I think are the best personal development books for women. Now don't get me wrong, men can read this too!
It's just that most of my readers are women, so I tend to target them first.
But if you're a guy and you're reading this because you read the title and you're a rebel, then kudos to you man! Keep reading!
6 of the best personal development books for women
Before I get to the best personal development books for women, I want to share my You Are Amazing miniseries. It's a small collection of self-help e-books to help you overcome any problem you are facing.
click the link here to watch the You Are Amazing miniseries or the image below.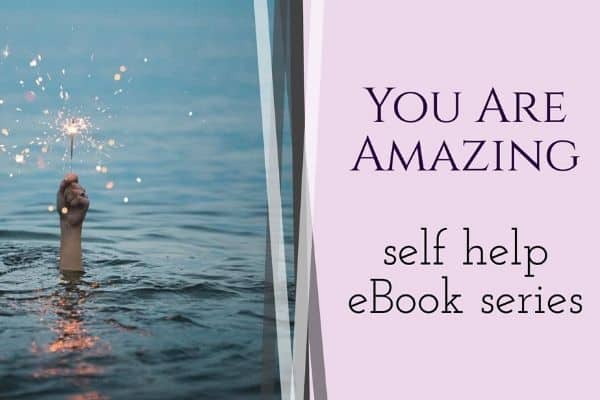 In no particular order, and I've even included the self-help book I wrote this year, here are the books for personal development that I think will really help you take your life to the next level of healing and recovery: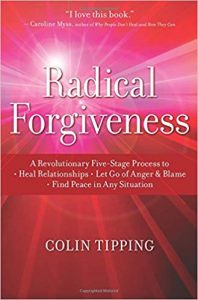 This was one of the first personal development books I bought and I devoured it quickly, then went back and read it two more times. A powerful book on learning. how not to just forgive those who hurt you but to forgive yourself for whatever you keep tormenting yourself with. There are awesome tips and tricks here to help you forgive people.
I love this book. This was beautifully written and a pure powerhouse!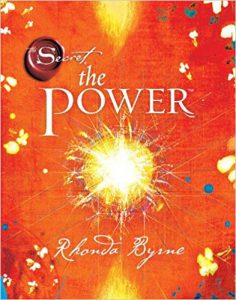 Another Rhonda book and one of my favorites, and even though I bought The Secret and enjoyed it as well, I found this book to be more, shall we say, it just resonated more and I found it easier to believe and follow. Although The Secret was good, there's a lot in that book that I don't really subscribe to.
The Power takes it to a whole new level. If he's never read any of Rhonda's books, I'd recommend starting with this one and skipping The Secret altogether. #My two cents.
Another of his books The magic, it was also very good.
The subtle art of not giving a fuck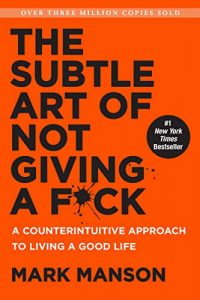 Honestly everyone should read this one. We stress too much about things that just don't matter and place too much value on people and things that don't really deserve it. This book without bulls will completely change the way you see things, people and life.
There is clearly some strong language in this book, so it's definitely not for everyone. Should check out his work on his site. It's pretty deep. I think it's my twin flame.. hahaha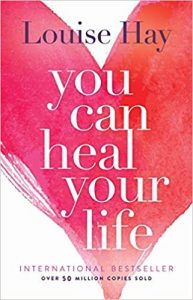 Awesome !!! This book was on the top shelf of my nightstand and I consulted it often. Louise Hay is so genuine and loving and her books are a relief to any broken soul. This book goes very deep into understanding her pain and her emotions and healing them all on a very natural and intuitive level. I love this book with everything I am.
She clearly explains how part of her physical pain is related to her emotions. That was the first time I heard this and my mind was blown. It made so much sense to me!
RIP sweet Luisa. May your work and your legacy live on forever.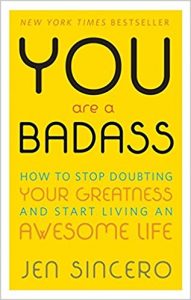 Boom!! Jen Candid is raw and real and she doesn't hold back. This self-help book is fun, empowering, uplifting, and very real. When you have finished this book, you will have no doubt in your mind that you are, in fact, a bad guy and you are great! This one comes with some colorful language, so reader beware.
I wrote this article on Jen Sincere dating a while back and it's an internet favorite! Go take a look.
10 Sincere Jen Quotes To Remind You How Bad* You Are
And coming in last is my own book. In this book, I share with you my personal story and all the tools, tips, and tricks that helped me come out of the bottom and live a happier life. you can enter code mymojo50 at checkout for a 50% discount on the book!
This book is very dear to my heart as it is the first time I have taken my entire life, trauma and tribulations, put it all under one roof and shared it with the world in hopes of making a difference in just one life.
And don't forget to check out my mini series of self-help eBooks. You are amazing. Click here to check them out and see which one is right for you!
The best personal development books for women 2022
If I had to recommend just one, I honestly couldn't. Every one of these personal development books for women (except mine, of course) got me through some very difficult times. I have to put 5 stars on all of them.
I truly believe that any self help book will be full of information to help you get through your tough times and will be a must read self help book!
Clearly I can't recommend or review every self-help book. Many of them deal with many different problems. I can't say if they are good or not. I've read a couple that did little for me. Sometimes it's the writer that doesn't appeal to me at all even though the content of the book is amazing.
In my opinion, there are no bad books. Each one is written with love and guidance. I truly believe that anyone who has taken the time to write one of these books sincerely wants to help the reader, you.
Have you seen my NEW and powerful 21 day life change challenge yet? You and me for 21 days. Me pushing you to make changes and do difficult things. You commit 100% to change your life. Is incredible! Click here to know more and if you're really ready, use coupon code IAMREADY at checkout for $50 OFF.
Help is within reach, always
Know that right now, if you are going through a difficult time, or feel stuck or frustrated, you are not alone and help is always available. Reach out to a friend, counselor, or someone to talk to. Things will get better. Everything is temporary. Even the bad times.
If you feel that speaking with a professional would be in your best interest, please visit online-therapy.com. I recently partnered with them and I think their programs and services are amazing. Click the link or image below for more information.
Did you love this post? Does what I share with you move you in any way, shape or form? Do you love the blogs that I share with you?
If anything I've shared with you has inspired, motivated, empowered or enlightened you, consider supporting my work by buying me a coffee!
A lovely little simple way to say "Thank you Iva"!! Click the button below. Thank you I love you!! hugs and kisses