Did you know that the human body is made up of approximately 70% liquid? So it seems logical that water has a significant impact on your health. In fact, water is even vital for the body. While most people know the importance of staying hydrated, few drink the recommended daily amount. That's at least 1.5 liters per day for adults.
Depending on fluid requirements, height, weight and activity, requirements can double or even triple. What are the health benefits of drinking enough water?
What are the consequences of drinking too little water?
Let's start by clarifying the negative health effects of not drinking enough water. If you don't drink enough water, you become dehydrated.
Dehydration means that the tissues and blood in your body are deprived of water.
As a result, the blood thickens and can no longer circulate as well. As a result, the supply of nutrients and oxygen to the cells is reduced, which ultimately leads to deficits in physical and mental performance. That's why it's so important to make sure you're drinking enough fluids, especially when it's particularly hot outside or you're doing physical activity. Even with a 2% loss in your water content, you can feel the physical effects.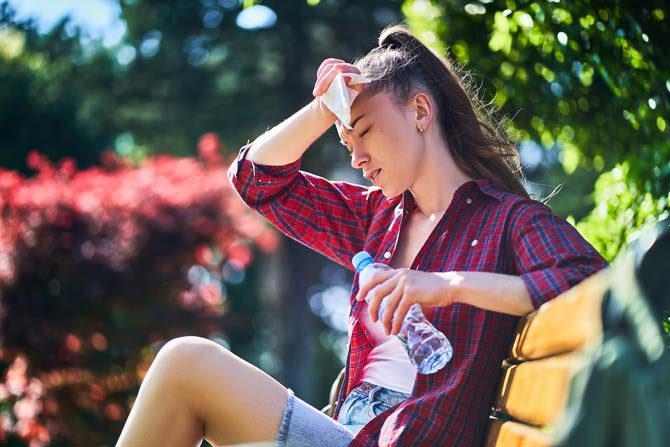 Which water is the best?
Before discussing the health benefits of water, it is important to clarify what water you should drink. You've probably noticed that there are a number of different names for this:
Mineral water: Contains minerals (sometimes more, sometimes less), available in still, medium or sparkling
Natural mineral water : From underground sources, few minerals
vitamin water: With (synthetic) vitamins, sugar and flavorings
table water: Can be made from potable/mineral water or seawater
medicinal water: From underground water sources, has a proven and officially confirmed health effect, rich in trace elements and minerals
Tap water : From ground or spring water, lakes or rivers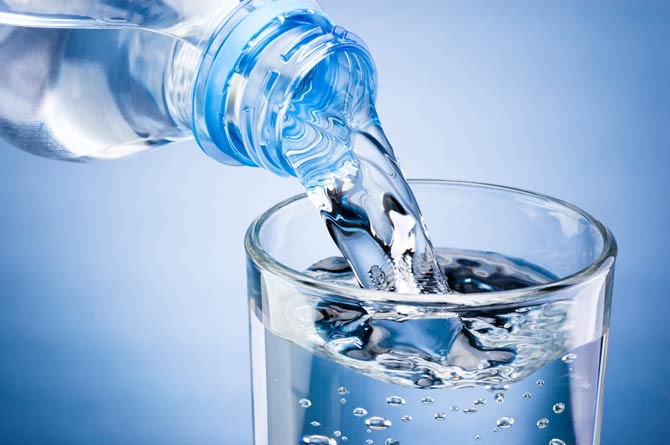 Tap water please
Anyone who thinks bottled water is superior to tap water is wrong (is it safe to drink tap water?). According to experts, tap water is no less healthy and also 100 times cheaper. Tap water also contains minerals – sometimes more than bottled water.
The problem with tap water is that some people just don't like it and it can still contain pollutants.
From drug residues such as X-ray contrast media or the woman's pill to various pesticides, microplastics and dissolved heavy metals from old drains, anything can be there. Professional water filters can help here. A little ago Drinking water filter in the testproven to purify tap water. In addition, smell and taste can be significantly improved.
Water for more energy and more beautiful skin
Drinking water has many benefits. Two of them are more beautiful skin and more energy. With enough liquid beforehand, you not only get a dewy complexion, but your skin also becomes visibly more radiant and firmer. Water literally plumps the skin from within. Conversely, if you drink too little, it means that you will form wrinkles and your complexion will appear yellowish.
However, drinking more water can not only help your skin become more energized. The whole body benefits from water. It ensures the functionality of your body's metabolic processes. This way more nutrients can be transported into the cells. Chronic exhaustion and fatigue are a thing of the past. The result is improved performance and more energy.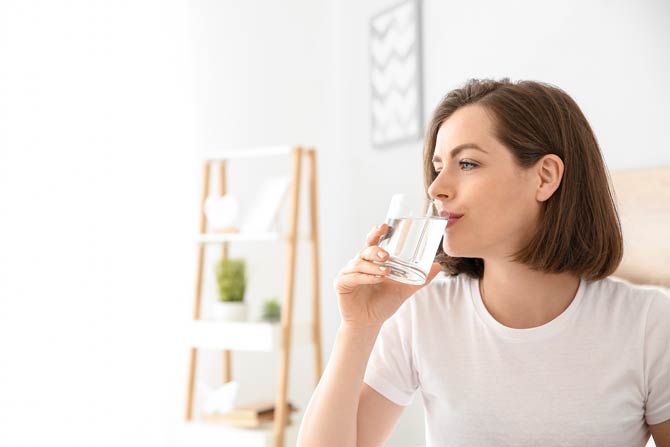 Water for the prevention and treatment of headaches
The first signs of Dehydration can cause headaches or migraine attacks. Hardly surprising considering that our brains are 95% water.
As a result, drinking water can help prevent or reduce headaches.
Because even with the slightest lack of fluid, the brain is no longer supplied with oxygen and water. As it shrivels, it quickly emits pain signals to alert you. So, before trying any headache pill, it is best to drink water first.
This is how water helps you lose weight
It often happens that we confuse hunger with thirst and eat instead of drink. However, if you drink enough water throughout the day, you will find that you have significantly fewer cravings than before.
It may also be helpful to drink a glass of (tap) water before each meal. Because there is already something in your stomach, you automatically eat less. According to some studies, caloric intake is even reduced by up to 13% in this way.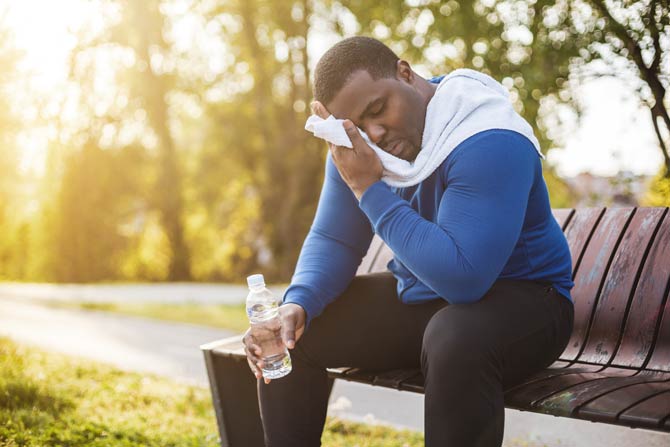 Other Health Benefits of Water
However, that was not all. Water is, so to speak, a real all-rounder. Drinking enough can help your digestion and increase your intestinal motility.
Plus, drinking enough water reduces your risk of heart disease and disorders, high blood pressure, urinary tract infections, thrombosis, and blood clots.
The risk of osteoarthritis and osteoporosis also decreases, the first because the acid balance is balanced and the second because no water is taken from the bones. In addition, sufficient fluid intake reduces wear and tear on joints, ligaments and muscles, for example.