When it's raining and cold, many diehard athletes don't feel like going outside. And there's nothing to be said against ditching the jogging shoes and exercising just as effectively at home.
Calorie consumption similar to that of jogging
Home workout: One skipping rope is enough to move home sports training on rainy days.
Because even when jumping rope, the pulse goes to 170 to 180.
The calorie consumption of this sport is about the same as a fast running workout.
A ten minute workout
For the fitness program, a time limit of ten minutes is sufficient to perform different exercises alternately.
For example, it is best to first do 100 jumps with the rope, followed by 50 squats. This is followed by another 100 jumps with the jump rope and 50 sit-ups.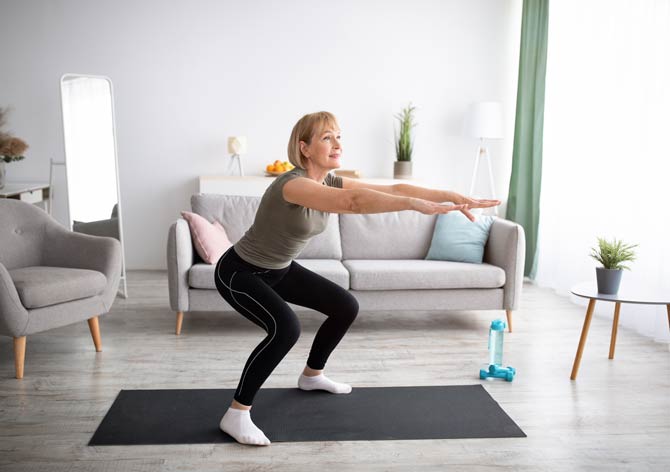 A simple base is enough
A rubber mat or carpet is particularly suitable as a base. In a single jump, the rope is swung under your feet at least once per jump. Advanced users can also perform the exercise with double or even triple jumps.
An effective exercise is the so-called penguin jump. Athletes stand with feet touching and hands at sides. The buttocks and stomach are stretched for this exercise. Athletes jump several times on tiptoe.