Snooze button, hot shower, fresh coffee: this routine is part of the morning routine of millions of Germans.
However, you should avoid certain actions in order to start the day in a good and lively mood.
First sin to get up: Hit the snooze button again and again
A few more minutes: many Germans have this thought when the alarm clock rings early in the morning. Some even hit the snooze button multiple times, spending up to an hour alternating between falling asleep and waking up. However, this method has no recovery effect. Instead, it's much more restorative to sleep uninterrupted.
So it makes sense to automatically set the alarm half an hour later and get up in the morning immediately after the ringing.
It is also useful to stretch for a long time in bed, spread the covers, then inhale and exhale several times. It also stimulates the circulatory system.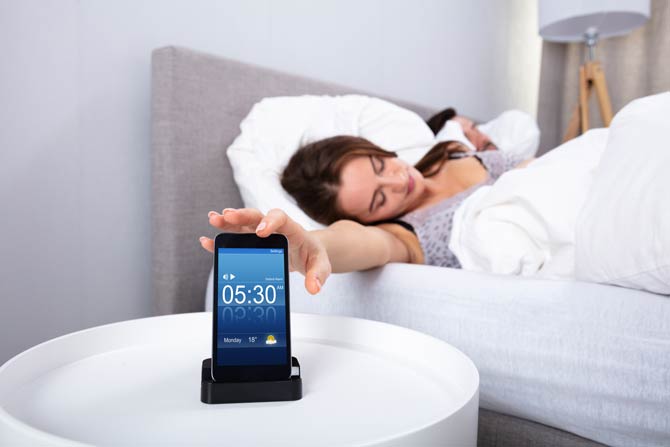 Second sin to get up: Shower too hot
A refreshing shower to wake up to: if you are still very tired early in the morning, do not take a shower that is too hot. Hot water lowers blood pressure. As the muscles also relax, fatigue increases in return.
A better method is therefore a lukewarm shower.. If you still want to take a hot shower, you should at least provide cold water for your calves and feet. This cooling wakes you up and activates blood circulation.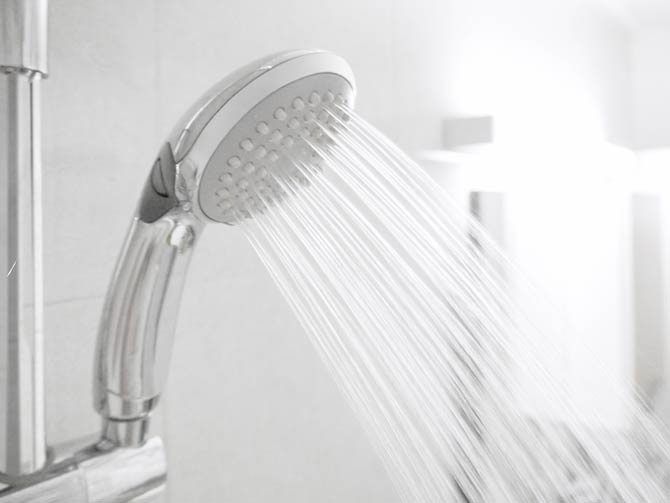 Third rising sin: Not enough liquid
The first lesson often ends early in the morning at the coffee machine. A hot cup of caffeinated beverage helps start the day. But the nocturnal water deficit is in no way compensated by coffee.
Instead, it is advisable to put a glass of water on the bedside table before going to bed and drink it first thing in the morning.
This stimulates metabolism and intestinal activity. In addition, water hydrates the mucous membranes and prevents headaches. There's nothing wrong with having a cup of coffee afterwards.
Fourth sin to get up: Physical training after getting up
Meanwhile, several studies have shown that effective physical training is virtually impossible when you are tired, your muscles aren't warmed up and you don't get enough sleep.. Because motor function is still largely inactive in this state, the risk of sports injuries also increases. However, this does not mean that you have to give up early morning sports altogether.
However, the body needs time to wake up. It is therefore particularly important that muscles which have become stiff during the night are sufficiently warmed up.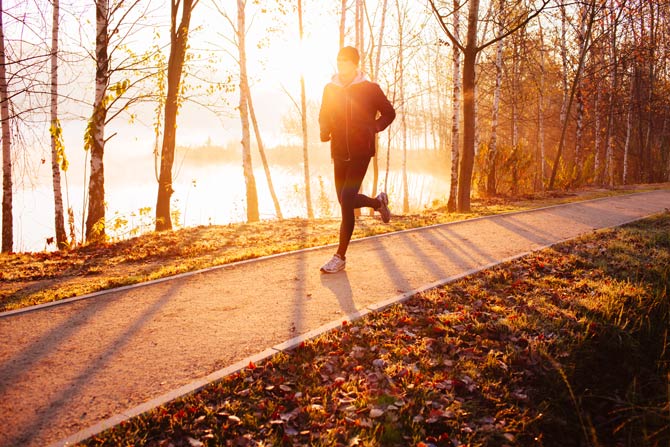 Fifth rising sin: Going to the bathroom under time pressure
The potential for stress also increases if there is not enough time to go to the bathroom. When you have a bowel movement in particular, it often takes a little longer to get to the toilet. Too much tightening and tension increases the risk of inflammation or hemorrhoids.
If experience has shown that the intestines need a little more time early in the morning, those affected should also plan for this time.
According to experts, it takes up to 15 minutes for the bowel movement to kick in. A cup of coffee or breakfast stimulates bowel activity.
Sixth ascending sin: complete closing of the roller shutter
The incidence of light in the bedroom also determines how you start the morning. Completely closing the shutters creates intense darkness. It is also difficult for the body to wake up. Finally, the reduction of melatonin, the sleep hormone, and the activation of serotonin, the waking hormone, are controlled by light.
It is therefore advisable to leave the roller shutter slightly open. This measure makes it easier to get up in the morning.