Conventional smoking is becoming less and less popular in Europe and very large tobacco companies are already announcing that they want to stop cigarettes as a product in the next few years and that they want to focus on other markets.
One of these markets would be shisha, which has recently established itself alongside the electronic cigarette. But what is behind the trend and what makes shisha so special?
Shisha as a luxury food
The origin of shisha is unclear, currently opinions tend to suggest that it was first developed in ancient Iran (in the 15th century). Shisha is considered one of the components of Arab culture and is not equated with cigarettes or other tobacco products. Smoking is a tradition practiced only on certain occasions.
The sociability that comes from smoking shisha is appreciated.
It can take around 30 minutes for charcoal or tobacco to be consumed, so coffee and tea are traditionally drunk with it. It also creates peace, because that is exactly what it was designed for.
The popularity of shisha has increased in Germany, especially in 2018, because the first shisha bars were founded more than three years ago, before that shisha was rather a marginal phenomenon. Since this popularity, a whole new market has developed and since then it is also considered an absolute lifestyle product.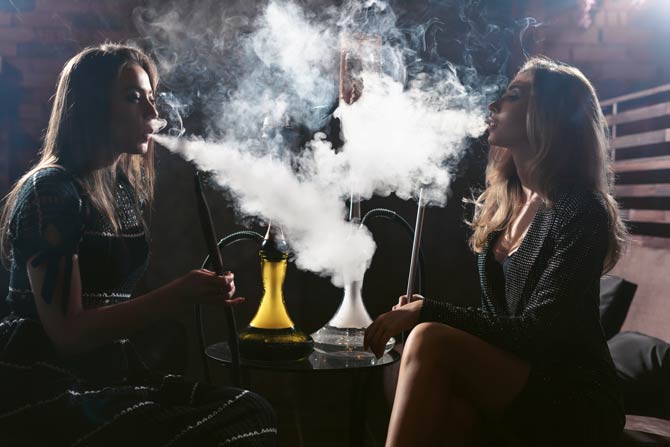 Different flavor variations
In the case of shisha products, the trend towards new taste variations is particularly noticeable, as manufacturers are constantly working on new combinations.. Among the manufacturers there have long been well-known personalities from the world of cinema and music, which also present the face of the brand at the same time.
Classic shisha tobacco usually contains nicotine, but this is by no means the norm, as there are also alternatives in which no nicotine is used. A substitute product would be molasses, it is completely free of nicotine and tastes like the classic variants.
New flavors are constantly being tested on the products themselves, with fruity notes becoming very popular, including apple, grape, cherry and melon. At the same time, new products with vanilla or chocolate notes are being developed.
Even when it comes to tobacco, there are variations. The typical Arabic mixture is dry, it is moistened by the consumer, rose water or honey can be used for this. The wet shisha tobacco known from the trade, on the other hand, is weaker in comparison.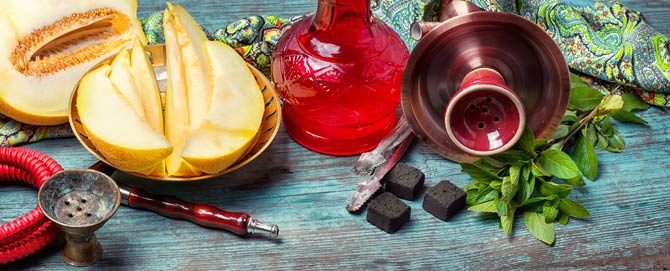 What is there to consider when consuming?
Of course, this is a product made in Germany be consumed only from the age of 18 authorized. This also applies to electric shisha (called e-shisha). For adults, on the other hand, certain rules must be observed for their own well-being.
But before that, everyone should know that its consumption is harmful to the lungs.
Water has no filtering properties, it only cools the smoke. Nicotine also has a high addictive potential and is a cytotoxin. Therefore, non-smokers are definitely recommended, also in connection with a shisha.
However, if you want to try it or no longer want to do without consumption, be aware that smoking can cause headaches. This is due to the very large amount of carbon monoxide. Ideally, smoking should therefore only take place outdoors, if this is not possible, good ventilation should be ensured.
Shisha is only smoked with family and friends, smoking alone is rare. Therefore, special attention should be paid to hygiene, so that everyone has their own mouthpiece, otherwise bacteria and viruses will spread through it. For maximum convenience, everyone should generally have their own hose.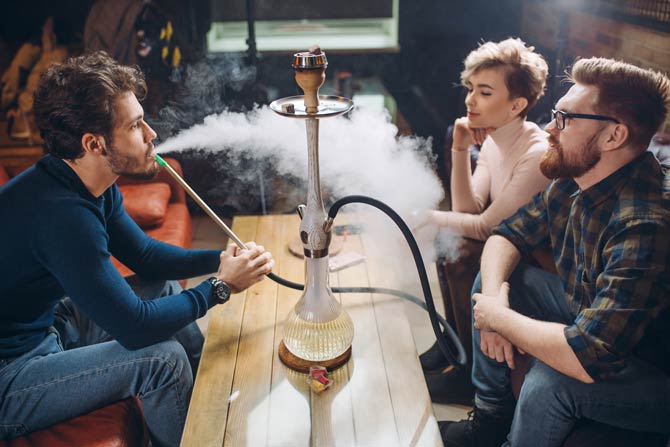 Every beginner should seek advice
The subject is very large and sometimes there are also a large number of myths about it. On sites like paradise hookah or also in the local retail trade should be read or informed on the subject. In this case, the advisor can also name products that are currently popular and therefore preferred by customers for their taste.
When choosing the hookah, there is also a large selection of small and large models, all of which have their advantages and disadvantages. Therefore, a consultation is also useful in this case. Cheap models, which are often found on large online shipping platforms, are not always suitable and can spoil the smoking pleasure.
Conclusion
Smoking shisha is considered something special and is usually celebrated within a group of friends. It is therefore not only a question of satisfying an addiction, as is the case with cigarettes. Smoking takes a lot longer and the resulting atmosphere is probably the biggest draw.
Nevertheless, the health disadvantages should not be ignored and, if present, the consumption should not take place regularly, but only on certain occasions, for example.