Sleep apnea is a breathing disorder that occurs during sleep and regularly causes prolonged pauses in breathing. During the day, affected individuals feel restless due to respiratory problems. Some of them are so tired that they even fall asleep sitting or standing.
About one in twenty men and one in fiftieth women are affected by this problem.
Occasional pauses in breathing are harmless
Small pauses in breathing or snoring that occur only occasionally are not harmful to health. On the other hand, a total cessation of breathing that regularly occurs during sleep could have devastating consequences. Inspiration and expiration occur unconsciously in humans.
If the level of carbon dioxide in the blood is too high, a respiratory stimulus is created which occurs between 11 and 15 times per minute in adults.
When the ring-shaped muscles surrounding the upper airways relax during sleep, the pharynx collapses through inhalation. This is followed by a narrowing of the airways, a so-called obstruction.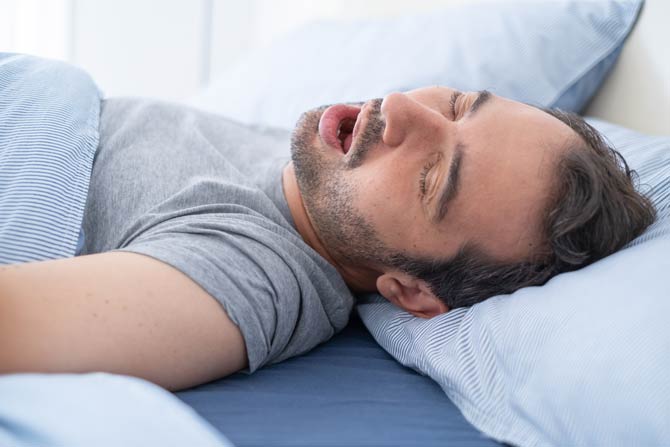 No sleep recovery effect
Due to the cessation of breathing that occurs during sleep, the body lacks oxygen. The level of CO2 in the blood increases. The human body reacts to this with a sort of wake-up reaction.
Affected people do not fully wake up, but the pulse increases and they become restless. The recovery effect hoped for by sleep does not materialize.
Genetic predisposition as a possible cause
Possible causes of obstructive sleep apnea syndrome – OSAS – are genetic predispositions such as a curvature of the nasal septum, congenital malposition of the lower jaw or relaxation of the throat muscles. If children suffer from these symptoms, enlarged tonsils or polyps are usually responsible.
Breathing pauses also occur with heavy consumption of sleeping pills, nicotine, alcohol or illegal drugs.
However, the most important risk factor is obesity. Those affected quickly find themselves in a kind of vicious circle, since lack of sleep is in turn a major cause of obesity.
Symptoms at a Glance
A frequent indication are heavy snoring noises, which are interrupted by pauses in breathing. These pauses in breathing can be recognized by snoring or heavy breathing. However, this does not mean that every snorer is affected by apnea and every apneic patient snores loudly back.
In most cases, additional symptoms such as irritability, difficulty concentrating, headaches, night sweats and severe fatigue occur.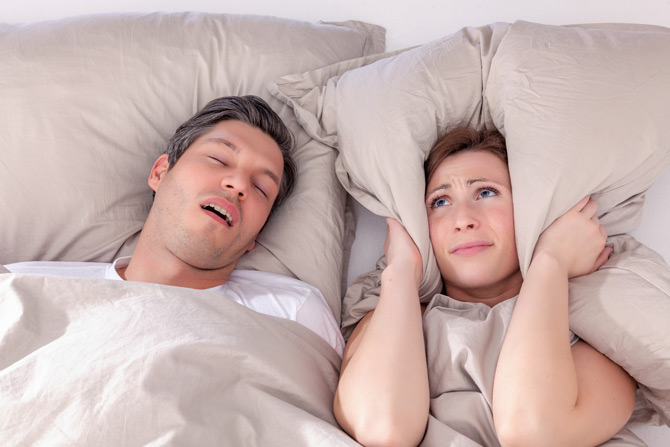 How is the diagnosis made?
With a legitimate Suspected SOAS ENT doctors with appropriate training offer diagnostic sleep screening. Patients take home special devices to record heart rate, blood oxygen saturation, respiratory rate, body position, heart rate, and chest rise and fall.
A clear indication of OSAS is present if at least five apnea phases lasting at least ten seconds are diagnosed every hour.
During a sleep laboratory study, it is also possible to determine additional factors such as heart rate, blood pressure, muscle tone, eye movements during sleep and brain waves. One can conclude from this, for example, how limited the phases of deep sleep or dream sleep are.
Proven therapeutic approaches
In some cases, surgical shortening of the soft palate makes sense. However, there is no guarantee that affected individuals will not experience any symptoms after this procedure. A proven method is the so-called pneumatic upper airway splint. Products for CPAP therapy are respiratory therapy devices that use positive pressure to counter the collapse of the airways.
However, affected individuals should still buckle a breathing mask and straps around their head during the night of treatment. However, this technique is not comfortable for all patients.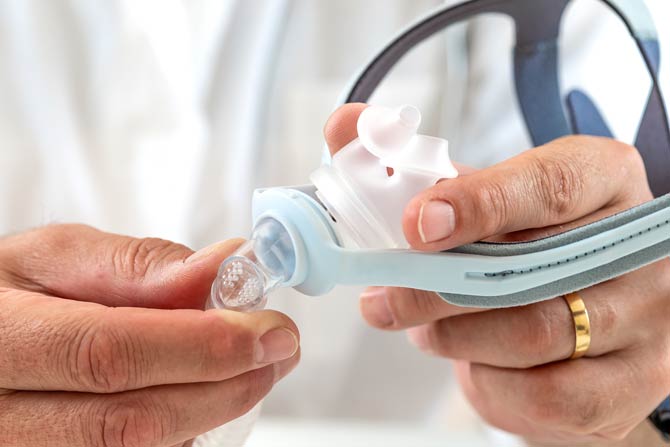 Weight loss as an effective measure
Several studies show that weight loss is the most effective treatment method. Weight reduction has a massive influence on the severity of the sleep disorder and also prevents the formation of any vascular diseases that may occur.
However, for most of those affected, nutritional therapy is associated with a significant change in lifestyle.. A dietary formula that doctors can even specifically prescribe may be the way to go. Regular exercise also contributes to calorie consumption. Affected individuals are well advised not to consume alcohol or nicotine.