Face and skin care is a very complicated subject that mainly depends on individual needs. However, it is often not so easy to recognize what your own skin actually needs.
Knowing your own skin type often helps to choose the right skincare product. Here we reveal how it works.
Why are there different skin types?
Our skin is the largest and most sensitive organ in our body. It protects us from external influences and regulates the internal temperature. That is why it is important to protect them and take care of them accordingly. The only problem is that the needs of our skin vary greatly from person to person – so it must be taken care of with different products to stay healthy.
The fact that there are different types of skin is mainly due to the body's production of sebum: it determines how oily our skin is.
Sebum production is genetic and can change throughout life. People with dry skin produce particularly few endogenous oils; People with oily skin, on the other hand, produce a lot. Over time, most people's skin becomes drier because oil production also decreases with age.
Skin type is also an important factor for dermatologists, which plays a decisive role, for example, in the treatment of skin diseases (eg neurodermatitis), but also in the prevention of natural skin aging. Startups like formulaskin.de have therefore specialized in the individual adaptation of skin care and treatment products to the needs of their customers.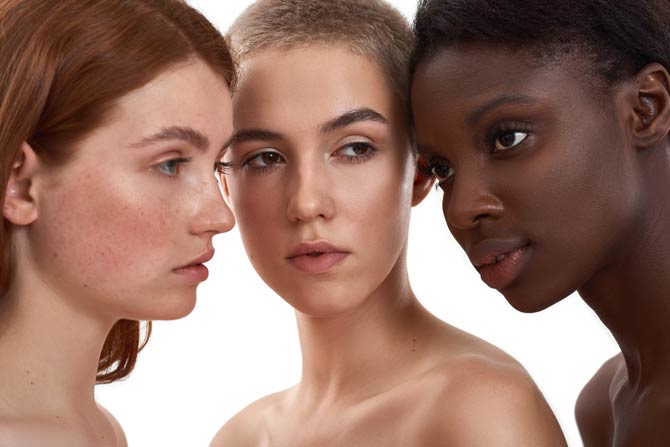 What are the different skin types?
There are four different skin types: dry, normal, oily and combination skin. Each of us has a different skin type and therefore needs different care products.
Dry skin
Dry skin is often very sensitive. It reacts quickly to external influences such as cold or heat – often with redness, a feeling of tension or itching. It tends to have dandruff and often forms small wrinkles from an early age.
normal skin
Normal skin has an optimal fat content and is generally neither too dry nor too oily. It is characterized by a rosy appearance and does not stretch.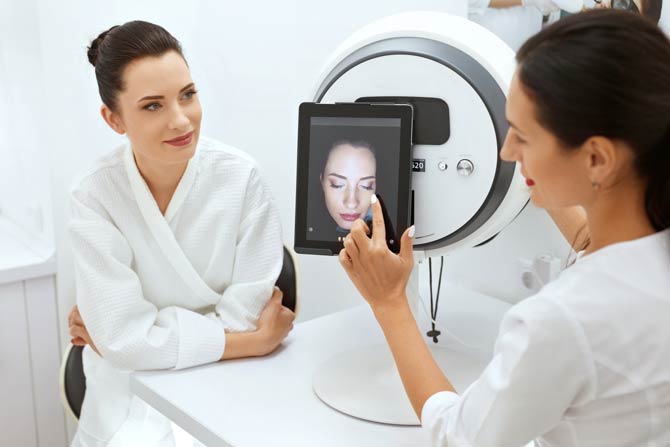 oily skin
Oily skin produces a lot of sebum, which often accumulates in pores and causes blackheads and pimples. The skin is shiny, often warm and not tense.
mixed skin
Combination skin has both dry and oily areas. Their care is therefore particularly demanding, because very different needs must be satisfied.
How do I recognize my skin type?
You can use a variety of methods to find out what type of skin you have. It should take at least a full day to do this and if possible do not shave too hard, apply makeup or bathe, so that the skin retains its typical appearance.
The first method is to look in a mirror after cleansing: dry skin is usually characterized by fine wrinkles or scales.
Normal skin looks dewy and oily skin is shiny. Combination skin is usually oily in the T-zone (forehead, nose, chin) and pale or dry on the cheeks.
The second method is to measure the fat content of the skin: After cleansing, take a handkerchief and hold it to your forehead. If the paper sticks or an oily residue appears, you have oily skin. If the skin does not form a sticky film or even stretches, it is probably normal or dry.
The last method is to feel the skin: Dry skin feels rough to the touch, normal skin is not sticky, and oily skin feels smooth and oily.
What care products does my skin type need?
Each skin type has different needs; therefore, one must decide for the right care. Contrary to popular belief, dry skin does not need moisturizer, but rather products that strengthen the skin barrier. People with dry skin should therefore pay attention to ingredients such as hyaluronic acid, vitamin E and shea butter.
Normal skin does not require any special care: You can use any product that has the supports the fat content of the skinto treat.
Oily skin should be treated with mattifying products that absorb excess sebum. Also, avoid frequent washing, as cleansing removes sebum and oil and stimulates the skin to produce more oil. Anyone suffering from blemishes or acne can remedy it with anti-inflammatory and sebum-regulating products (what home remedies to use for pimples and blemished skin?).
Combination skin requires particularly sophisticated care: you must first wait to see which of the two skin types predominates and take care of it accordingly.
If dry spots predominate, products that strengthen the skin barrier should be used. If oily skin is dominant, choose products with mattifying properties.
The right timing of the nursing intervention is also crucial: Dry skin should cared for morning and evening, normal skin can be treated once a day and oily skin only needs care in the evening.
How often should I check my skin type?
It is important to regularly treat your skin type: The needs of the skin change again and again with age.
In addition, overall physical health also changes the condition of the skin: for example, if new medications are taken, this can have a significant impact on skin and care.