New year, new resolutions: At the start of the year, millions of people resolve to go on a diet, quit smoking and live healthier lives. However, resolutions usually don't last long.
Develop effective strategies
We often start the new year full of enthusiasm, comparable to fireworks. First there is a big bang and just as quickly the will to change dies out again.
The inner bastard triumphs over good intentions – year after year.
If plans for the New Year are to be crowned with lasting success, a different strategy is required.
Don't make too many resolutions at once
As sports and work psychologist Mario Schuster confirms, the biggest mistake is to take on too many projects at once. For example, overloading is unavoidable if those affected start a diet at the same time and also want to quit smoking. Instead, it takes a lot of willpower to let go of old habits.
If the will is sufficient for several areas, the workload is quickly exhausted. In principle, it is not a problem to interrupt or change several habits. But here it is important to devote oneself to individual tasks one after another.
Focus on one project
Conversely, it means focusing on a single resolution starting in the new year. It is not so easy to separate the wheat from the chaff. If you can't decide, you should choose the project that promises fun.
After all, a positive approach to planned change is an important part of the recipe for success.
For example, anyone who wishes to give up nicotine consumption should not only see the health obligation to take this step. If the people concerned want to quit smoking out of deep conviction, an important basis for successful nicotine withdrawal is laid.
Integrate new habits
However, if you want to trade regular evenings on the sofa for jogging sessions or a visit to the gym, you shouldn't expect too much from yourself. In the eyes of sports scientists, regular training is ultimately more important than its intensity. This resolution is more about introducing exercise as a new habit in everyday life.
This is why excessive athletic demands tend to be counterproductive. If you don't set the bar too high, you're more likely to enjoy that resolution for a long time.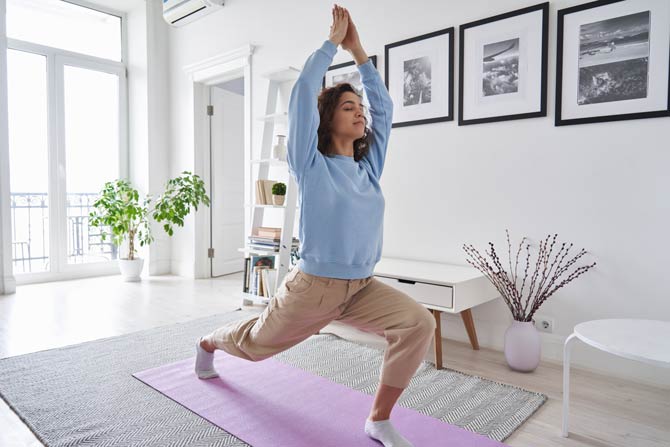 Motivation holes are inevitable
If the people concerned have decided on a specific resolution, nothing prevents them from informing their relatives of the project. This increases the commitment to sticking to the plan for a longer period of time. In addition, those concerned should know that the first lack of motivation will certainly not be long in coming.
Anyone who takes a cigarette in a moment of weakness or prefers the sofa to sports shoes should therefore not judge themselves too harshly.
Otherwise, relapse carries the risk that the whole project threatens to fail. Instead, he's proven to focus on personal successes. This strategy reinforces the belief that you can achieve something on your own. If you have this self-confidence, you will definitely be able to achieve your goals more easily.
It is equally important that the right intention fits seamlessly into personal daily life. It's important to actually want the planned project – and not feel pressured to do it.
If the plans are doomed from the start, it may be better not to start the new year with a good plan at all.