When cravings set in, the mind sometimes fails in return. This overwhelming feeling is greatest when you are in the middle of a diet. But what does the body need during a craving attack? And what foods can be considered a hunger curb if the worst comes to the worst?
Cravings are different from hunger
Cravings and hunger – the two needs are difficult to compare. If the human body lacks energy, the craving for sweets is particularly high. This should raise blood sugar levels again. However, since a nutrient deficiency is not responsible for the development of food cravings, the body is not very picky about food at this time.
Those who are overwhelmed by food cravings usually crave foods high in fat and carbohydrates.
Fresh fruits and vegetables seem less interesting. Instead, those affected would prefer to eat larger amounts of crisps, pizza or chocolate – culinary relics from the days when high-energy foods were seen as a guarantee of survival and the body could thus prevent periods of hunger.


Eat out of habit
For many sufferers, the feeling of hunger is also accompanied by emotions. A good example is children, who often receive sweets as a reward or comfort.
Such habits are simply formed over time. But how can those affected react when they are overwhelmed by the craving for crisps or chocolate? Is it a mistake to just snack as needed and expect it to do you good? Often, people then have to realize that the hoped-for improvement effect does not materialize.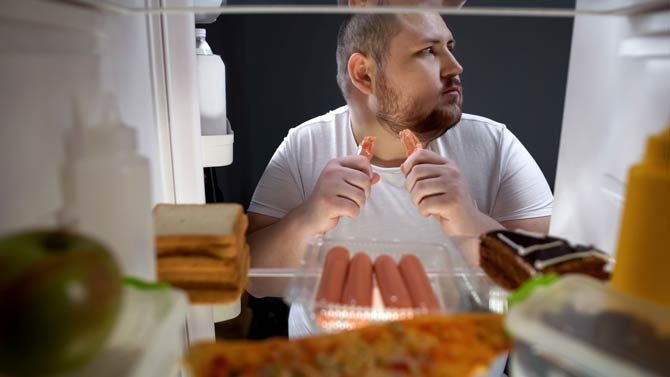 Listen to physical needs
Instead, people affected by food cravings should ask themselves what the body actually needs in this case. A possible alternative to the box of chocolates can be a leisurely walk, meeting friends or doing relaxation exercises. It is also helpful to consciously refrain from taking accompanying meals in front of the television or while reading.
Since the feeling of satiety only sets in after 15 to 20 minutes, the sweets are usually gone by then.
On the contrary, a proven method is to take your time chewing and swallowing. This automatically limits the food intake to a healthy level. It can even help distract you from feeling hungry, as eating often acts as surrogate gratification.
When on a diet, choose a flexible diet
Diets with particularly strict guidelines often also lead to food cravings. Therefore, it makes sense to opt for a flexible weight loss method with a varied diet. In case of a culinary emergency, it is also advisable to always carry small snacks such as protein bars or nuts with you.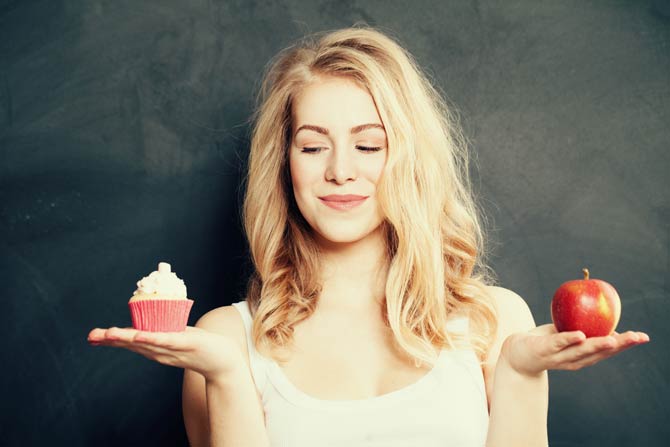 Soup as a stomach filler
Good to know: cravings can even be thwarted. If the stomach expands rapidly, the organ automatically signals a satiety effect. A good choice is therefore a large portion of lettuce, which sufficiently fills the stomach and does not provide you with unnecessary calories.
Another good stomach filler is soup.
An important indicator of soup, for example, is heat, which gives the body an extra feeling of satiety..
The vegetable soups are particularly good. If you don't want to invest a lot of time in food preparation, frozen soup vegetables in vegetable broth are a good choice. To prepare it, you just need to bring the broth to a boil.
Proteins against food cravings
In addition to eggs, cottage cheese, low-fat sour milk products or Harz cheese prevent cravings. The proteins it contains activate the metabolism and thus increase energy consumption.
At the same time, these foods have a high satiety value and automatically banish the appetite for chocolate, crisps & Co.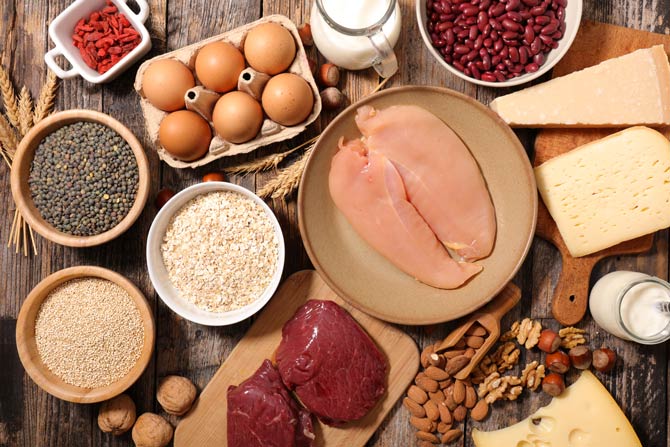 Rely on intensive taste stimuli
Intense taste stimulation has also been shown to be effective in curbing food cravings. When the body craves sweets, it can help to take something sour. If everything constricts in the mouth, the appetite automatically decreases.
It is often enough to simply enjoy a pickle.
A glass of lemon water also has a similar effect. A similar effect occurs when you eat spicy foods. It is therefore quite normal for gourmets to eat less hot pepper chips than a milder variety of chips. This effect is due to the fact that spicy foods numb the taste receptors. Inevitably, the desire to eat more decreases.
A similar effect occurs with sharp chewing gum or mints. To combat chocolate cravings, picking up a toothbrush is a good choice. The taste of fresh mint spreads in the mouth. Sugar cravings are automatically reduced.
The bitter fills you
Another proven cravings tip are bitter lettuce varieties like arugula, chicory or radicchio. A saturation brake is automatically activated when the tongue perceives a bitter taste. The human body interprets a bitter taste as a warning signal.
The human organism tries to absorb too much bitter food. Salad varieties are especially good in combination with curd cheese as a spread or sandwich.
Give in to the craving for sweets
If all these measures do not have the desired effect, there is nothing wrong with simply eating a piece of chocolate.
It is important to consume sweets in moderation and not in bulk. If food cravings occur again and again, it is important to investigate the causes. Common reasons for regular cravings are excessive sweets, boredom, frustration, or stress. If you know the causes, you can nip cravings in the bud.