Constantly tossing and turning in bed at night, thinking about work, having trouble falling asleep and waking up all the time, higher heart rate on the way to work or when the phone rings at work. These are signs that something in our professional life is causing us stress. Active and timely measures must be taken here before they harm your health.
Stress is normal and in many cases healthy for staying active and growing (positive stress). This can be, for example, that we work faster so that we can still go to the tennis match in the evening or when we are preparing for an exam in a continuing education course. The situation is different when work usually becomes a burden and the thought of work already triggers stress in us.
Short-term stress or general stress
First of all, you have to ask yourself if the stress is short-lived and if it will end at some point. For example, when a project is finished or a colleague returns from vacation, illness or parental leave.
If so, the following short-term measures are often sufficient to overcome the stressful period. For example:
take a relaxing full bath
spend a quiet weekend without a phone (and possibly children).
listen to beautiful music (e.g. your favorite music in acoustic version)
power naps
Go for walks in the forest – a pleasant evening with your loved one in front of the TV
mute the phone after work and on weekends (also no vibrating alarm)
also turn off the messages on the phone screen – eat nerve foods like nuts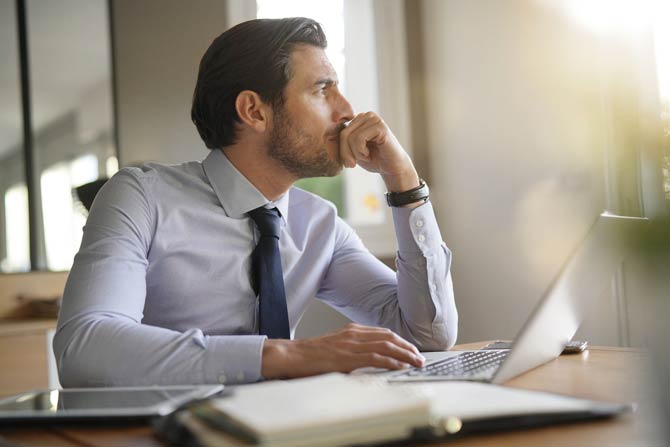 Pay attention to stress triggers
Will on a prolonged stress at work is felt, and there is no end in sight, it is worth taking a look at what is causing the stress in you.
Often the reason lies in something unfinished.
For example, when we call, we assume someone will answer and complain about what hasn't been done. It can be:
an unfinished business that gets complicated and postponed
an annoying work colleague who has not yet been asked to refrain from doing something that gets on our nerves (for example, constantly shaking the chair or drinking the coffee that has just been made for him) )
too much work that has not been done and that accumulates every day
See employees you still need to have a conversation with, but can't find the right words or timing
Conclusion
Finding the trigger is important. Often it's not all the work that causes stress, but some of it. If it can be located, steps can be taken to resolve the situation. If you did, a lot of things will unravel afterwards. Stress will disappear from your life and you have learned a tool that you can reuse next time.
If this is not due to part of the job, but to the job in general, a job change should be considered if necessary. Internet job platforms offer a wide choice of jobs and employers in the desired region. They also serve perfectly to get an overview of its market value and job offers in the area.
Also helping to manage stress is not feeling helpless because there is an alternative. When you know that there are employers who are looking for employees, it is easier to take a step back from work and see certain things in a more serene way. In the next step, an application and an interview can then offer the opportunity to find a new job and bring about the desired change.